About the
Program
P.A.R.T.Y. program was developed in Canada in 1986 and research shows learning at P.A.R.T.Y. has a positive and lasting impact on the choices young people make.
In the Territory P.A.R.T.Y. is an initiative of the National Critical Care and Trauma Response Centre (NCCTRC) and the Northern Territory Government. Together NCCTRC and the NTG are working to minimise alcohol related harm and the effect of trauma on youth.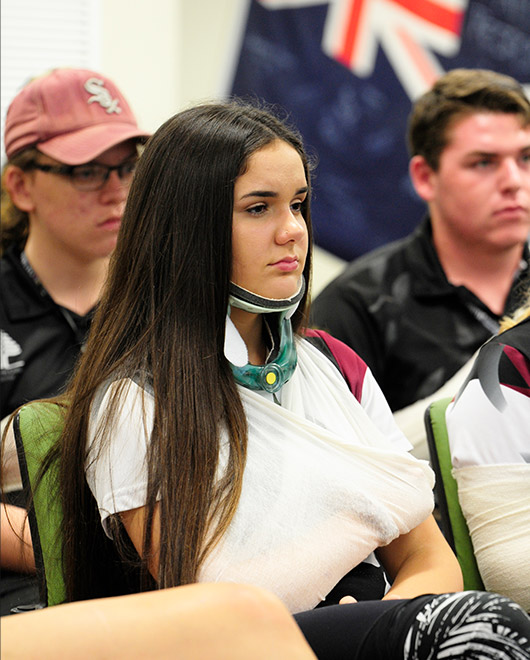 Schools will be emailed details of event dates and how to book in October each year. If you would like to request being included in our mailing list please sign up here.